40 Views Inside the Winter Palace of Imperial Russia
From here, the Tsar ruled 1/6th of the earth's landmass and over 125 million people.
During the 18th century, a marked change occurred in European royal architecture. The need for austere fortified residences subsided and a period of building great classical palaces began.
The present palace is the fourth iteration, the first being the brainchild of Peter the Great. Like many European sovereigns, he was inspired by Louis XIV's Versailles, and wanted to build a modern city with palaces that followed western fashions.
Peter the Great's aspirations for the Winter Palace were not to rival Versailles in size or splendor—that honor would fall to the Peterhof Palace—but to build a modest palace that reflected enlightened thinking.
The same, however, could not be said for his successors, who went about enlarging the palace and, when Anna Ivanovna came to power in 1730, she moved into the neighboring Apraksin Palace, which forms the core of the present Winter Palace.
From 1762, Catherine the Great put her mark on the palace by building the three large adjoining palaces, known collectively as the Hermitage. As an avid collector of art, Catherine needed the extra space, and amassed such an extensive art collection that to this day, it is the largest in the world.
But it was Tsar Nicholas I who, following a great fire that raged for three days in 1837, was largely responsible for the present day appearance and layout of the Winter Palace—just one part of the huge Hermitage Museum complex.
Comprising 1500 rooms, 117 staircases, 1,945 windows and 1,786 doors, the principal façade of this green-and-white baroque palace is twice as long as Buckingham Palace's public façade (shown superimposed).
Join us as we take a tour of the Winter Palace of the 19th century, complete with it exquisite baroque Rococo-inspired rooms.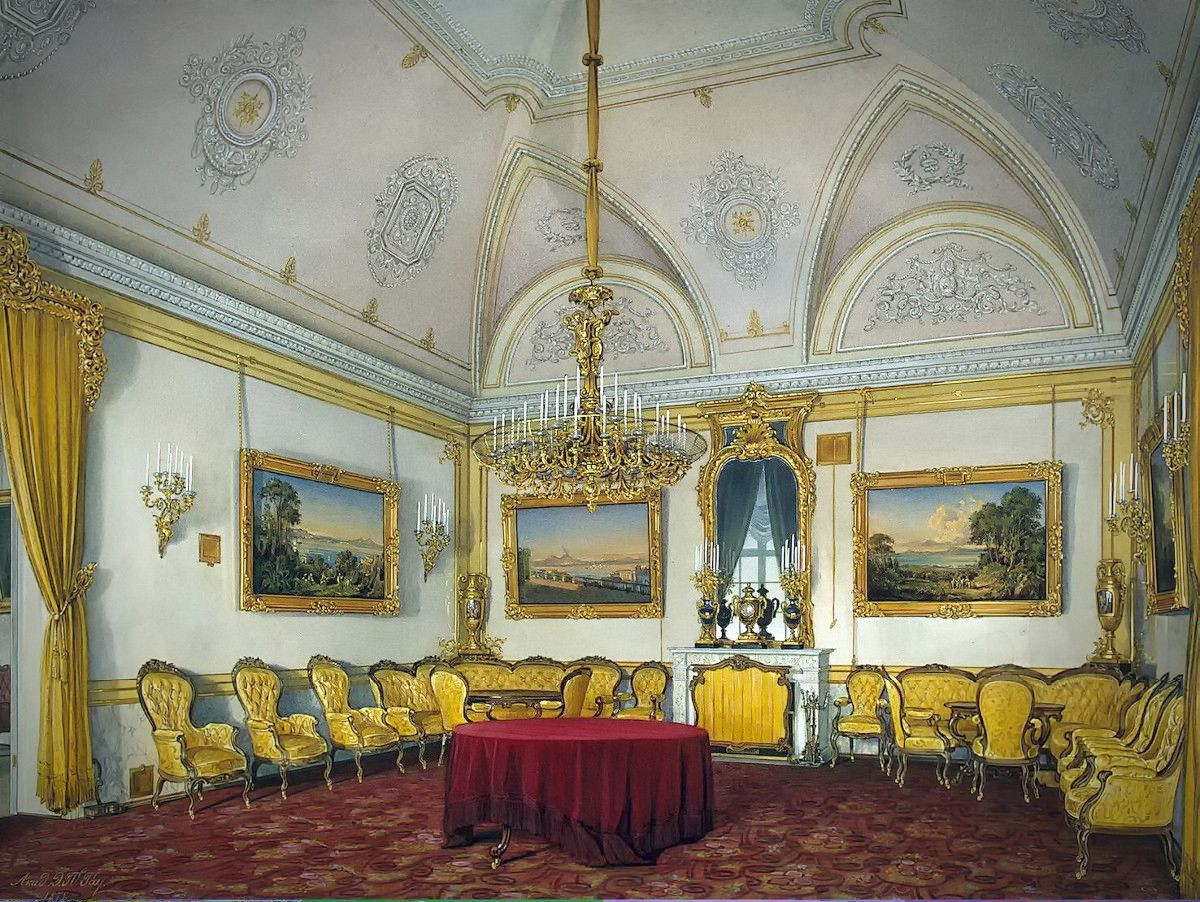 Contains affiliate links